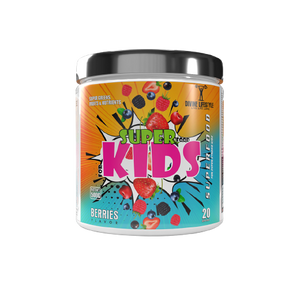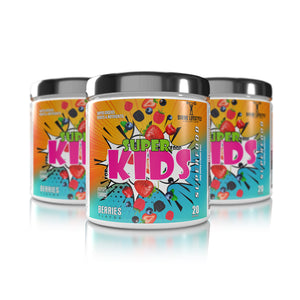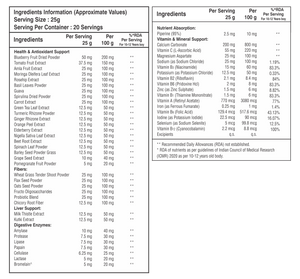 Growing kids requires good nutrition consisting of essential vitamins, minerals, and an adequate amount of Protein, Carbs & Fats. Divine Nutrition Super Food Kids is a Nutrient-rich blend of over 25+ Vegetables, Fruits & Herbs. It is carefully formulated keeping in mind the growth requirement of kids above the age of 7 Years. It has the goodness of Milk, Antioxidants, Pre & Probiotics, Digestive Enzymes, Vitamins & Minerals making it a complete Nutrition Complex for growing kids.
It is High in Protein and has an adequate amount of Carbohydrates & Fats to help in post-exercise or any Sports activity recovery. Therefore, you can go with Divine Lifestyle Super Food Kids to provide them with the better nutrition they need! 
Disclaimer:
All images are for representation purpose only and the actual product may differ.