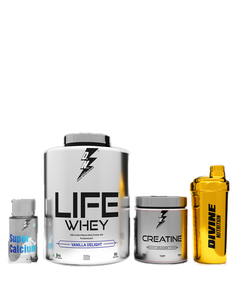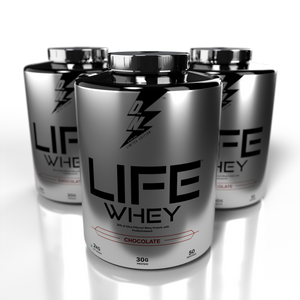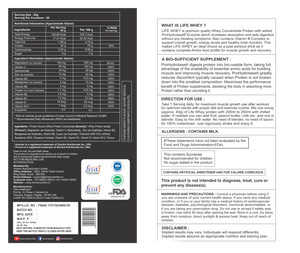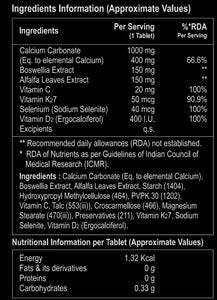 Description:
Specially designed to help you increase muscle mass & strength.
LIFE WHEY: - 
Premium quality whey protein concentrate – Life Whey contains ProHydrolase Enzymes that increase absorption and aid digestion, without bloating. Life Whey also boosts overall growth, amplifies energy levels, and promotes healthy brain function with the goodness of Vitamin B-Complex.
CREATINE: - 
A combination of the best and most researched forms of creatine - Creatine Monohydrate & Creatine HCL – Divine Nutrition Creatine significantly improves physical performance and strength. It is made with the purest and finest quality of micronized creatine monohydrate & Creatine HCL
SUPER CALCIUM: -
Super Calcium is a comprehensive blend of Calcium Carbonate, Vitamin D2, and 5 Vital Nutrients & Herbs to improve bone health. Vitamin D, K2-7 & Selenium are essential in the absorption & retaining of Calcium in our body and depositing it in bones efficiently. 
Disclaimer:
All images are for representation purpose only and the actual product may differ.