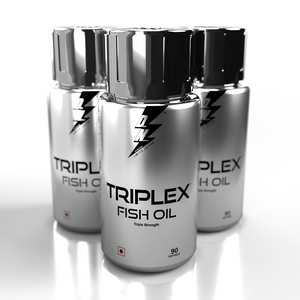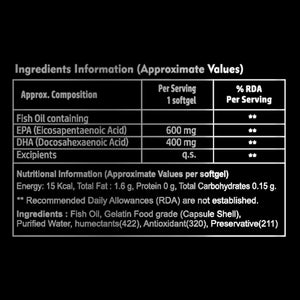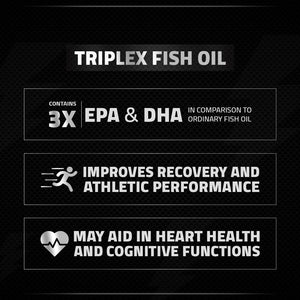 Description:
Enriched with the goodness of two essential Omega 3 fatty acids – Triplex Fish Oil contains 3x more EPA and DHA as compared to other fish oil supplements. Triplex Fish Oil boosts performance, aids recovery and improves heart health.
Disclaimer:
All images are for representation purpose only and the actual product may differ.
Benefits
Boosts performance
Speeds recovery
Improves agility and athletic performance
Aids heart health and cognitive functions
Recommended Consumption:
One softgel capsule daily
Directions:
Consume one Triplex Fish Oil softgel capsule daily with breakfast
FAQ
Fish Oil contains Two of the most important Omega 3 Fatty Acids (EPA & DHA). Divine Nutrition Triplex Fish Oil contains 3x times more EPA & DHA of ordinary fish oil supplement. EPA 600mg & DHA 400mg
Recommended Dosage at any time of the day with food.
Best fish oil i every consumed
After consuming for 2 week I feel changes in my body and my joints, earlier i use to have other band fish oil but that did not made any changes like bone or joints health as I do suffer from pain.. however, as I do intensive workout i have gave a try to Divine nutrition fish oil... And this work like a magic on me
This is an awesome product and will definitely buy in future
Too big and fishy aftertaste